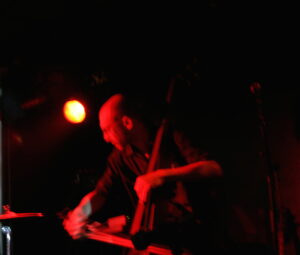 Ilya Ziblat Shay is a composer, sound artist and a researcher.

His works combine interactive computer systems and live performance, exploring sound and structure with an experimental approach and with an understanding of music as a co-authored and collective process. Searching for new means of expression that reach beyond the purely musical, Ilya's work observes contemporary issues with critical approach and maps political, ethical and technological domains as musical narratives.

Ilya had the opportunity to present his work in international festivals as ISCM World New Music Days (Antwerp), Sonic Arts Series (Norwich), International Review of Composers (Belgrade), La Escucha Errante Sonic Arts Festival (Bilbao). Past collaborations include works commissioned by ensembles Modelo62, Asko| Schönberg, Musica Nova, Meitar, and working with solo musician Chloë Abbott, John Eckhardt, Maya Felixbrodt and others.

Active as a researcher, Ilya presented papers at international conferences and published in peer-reviewed journals. He holds a PhD from Leiden University, and currently lives in The Netherlands.
contact: ✉️