---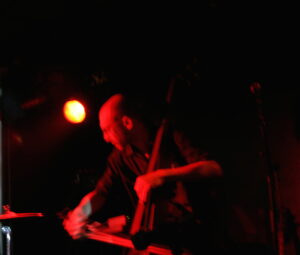 Ilya Ziblat Shay is a composer, sound artist and a researcher based in The Netherlands.
His work combines interactive computer systems and live performance, and incorporates a set of digital and compositional tools including creative coding, audio synthesis, machine listening, computer-human interaction, graphic/open notation, and playing the bass.
He explores sound and structure with an experimental approach and an understanding of music as a co-authored and collective process. Searching for new means of expression that reach beyond the purely musical, Ilya approaches current world issues with a critical view and aims to map technological-political-ethical questions as augmented musical narratives ('Breathtaking mangled messes … a volatile document of a volatile time', Jack Davidson, Noise Not Music).
Ilya regularly collaborates with other musicians and ensembles. Past collaborations include commissions by ensembles CatchPenny, Modelo62, Asko| Schönberg, Musica Nova, Meitar, and working with solo musician Chloë Abbott, John Eckhardt, Ere Lievonen, Maya Felixbrodt, Jellantsje de Vries and others. His work has been performed on numerous stages and festivals as Gaudeamus (NL), Meakusma (BE), ISCM World New Music Days (BE), Sonic Arts Series (UK), Le Strade del Suono (IT), La Escucha Errante (ES), International Review of Composers (RS).
He holds a PhD from Leiden University and is active as a researcher.
---
contact: ✉️