Nosferatu
A 90′ long live soundtrack for the F. W. Murnau classic Nosferatu (1922).
The first performance took place as part of the Sounds of Silence festival (17 January 2015), curated by Amir Vodka-Berendsen.
Percussion: Mei-yi Lee
Contrabass & computer: Ilya Ziblat.
Short video trailer:
Program notes:
The soundtrack for the film Nosferatu takes on a double role: on the one hand, it is meant to function as autonomous music, following its own innate musical 'logic' (in respect of course to the film itself, marking its narratives, climax point and the psychological subtexts); at the same time, it also operates to fill in the missing 'gap' this movie has, belonging to an era of silent cinema, thus lacking original post-production sounds of its own. The score is kept flexible, mixing semi composed and semi improvised instrumental structures. The ensemble is minimal, consisting only of two players, in contrabass and percussion, interacting with computer sounds. The mystery-full, horror evoking sounds relate not only to the tension and suspense this classic vampire movie presents, but also suggest acceptance and submission to powerful forces, may they be of natural or supernatural origin, embodied in the image of Nosferatu.
Pictures from the performance: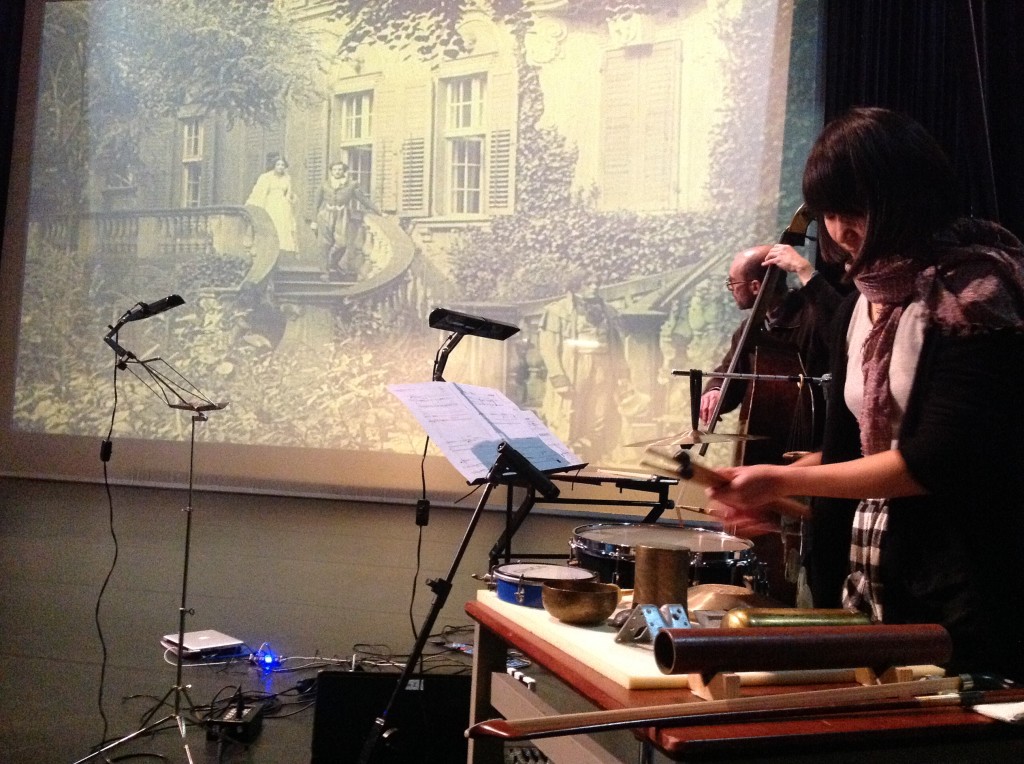 For more details see: https://sosfestival.wordpress.com/2014/12/11/nosferatu-ilya-ziblat-shay/