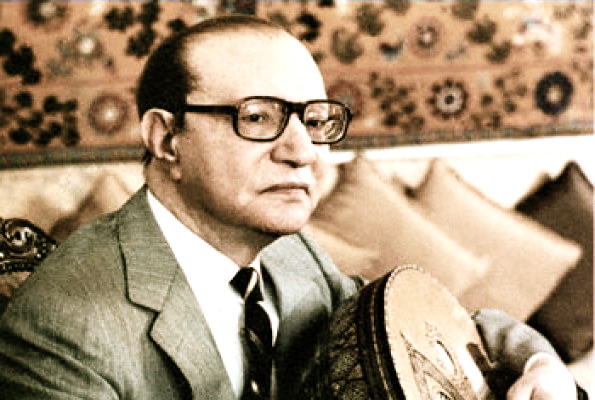 Night Along the Top, with Mr. Abdel Wahab (2008)

for chamber string orchestra (at least 4, 4, 3, 2, 1)

Duration: 10′

Premiere:
13 November 2009, National Bank hall, Belgrade. St. George strings, Bojan Suđić (cond.)
video excerpt:
An earlier version of this piece, for strings and two horns was performed by ensemble Royal, at the conservatory at the Hague during the spring festival, 2008.
Night Along the Top, with Mr. Abdel Wahab, for string orchestra, is an intimate exploration of musical material which is initially defined and treated as an essentially foreign, or alien, in regard to my personal, or familiar, culture and language. As the basic grain of this piece I am using two very short fragments of a song written and performed by Mohammed Abdel Wahab, an Egyptian singer and composer, one of the greatest figures of the Arab music world of the 20th century. Such material clearly pertains to a different culture than my own, and evolves from a different language than mine- it functions as an example of the 'exotic' in relation to my 'familiar' realm of (cultural) existence. More obvious even than the musical language, exists the gap of the spoken language- between my native Hebrew to the original text, which is sung in Arabic. Instead of trying to bridge between the two components, in means which I regard as artificial, I chose to create a completely personal account, derived from my very basic individual experience- of listening to this original song with foreign ears.