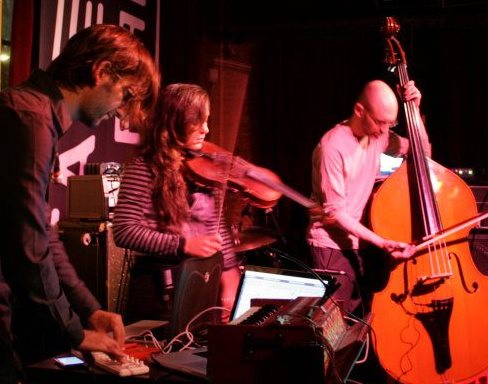 Hatzatz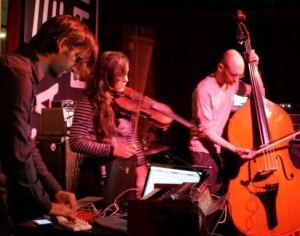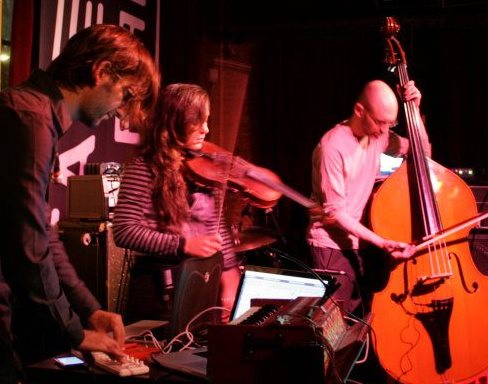 On the verge between acoustic and electronic, improvised and composed, Hatzatz ('gravel' in Hebrew) is an experimental trio, playing since summer of 2010. The working process is usually a collaborative one, trying to allow the players a significant amount of freedom (mainly through improvisation), while maintaining clear compositional structures.
The group gives high significance to playing live concerts, as well as to collaborating with visual artists (live video, graphic design, web design).
Hatzatz are:
Maya Felixbrodt (viola, electronics),
Tomer Harari (electronics, harmonium)
Ilya Ziblat Shay (contrabass, electronics)
Hatzatz has played in such venues as: Studio Loos, StateXNewForms evening, Korzo theater (the Hague), OCW (Rotterdam), SCHELD'APEN festival (Antwerp), Audioscoop (Maastricht).
In November 2012 the group has released its first CD, recorded live at the LOOS studio (with the kind support of KUNSTENISRAËL, Amsterdam).
Videoclip for RELAX by Sonia Kazovsky