Fake News | Stay Tuned _game

Partially humorist, partially politically charged and horrifying, FAKE NEWS  | STAY TUNED is a musical game / text score, guiding the players (musicians or non-musicians) to improvise by narrating a silenced YouTube clip.

The work was published in Synzine #5: https://issuu.com/synzine/docs/sinezine_june_iii
---
In a Clockwork-Orange manner, we are all brutally fed with fake news, bot accounts, and politically and ideologically polarizing echo chambers. How to deal with the disorienting forced exposure? How to remain creative? How to not let the bad guys win?
Improvisation is the answer.
It is a musically proactive strategy which lets your voice be heard, a personal act of resistance. As well as, it is an artistic remedy against a harsh, dystopian reality, a musically therapeutic act. Hope you enjoy the experience!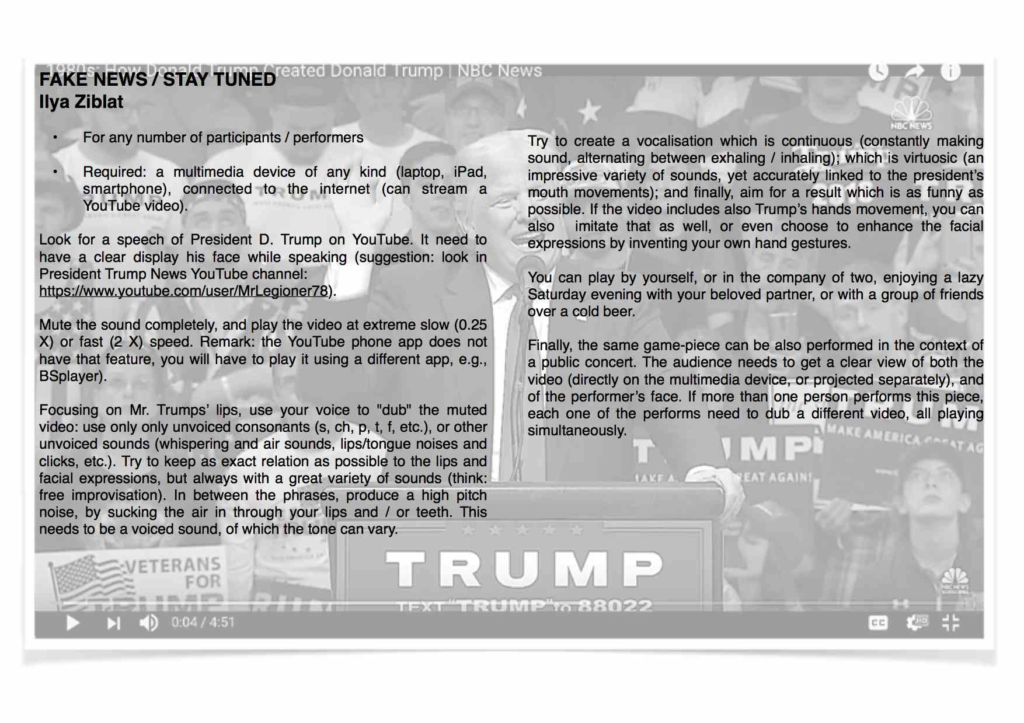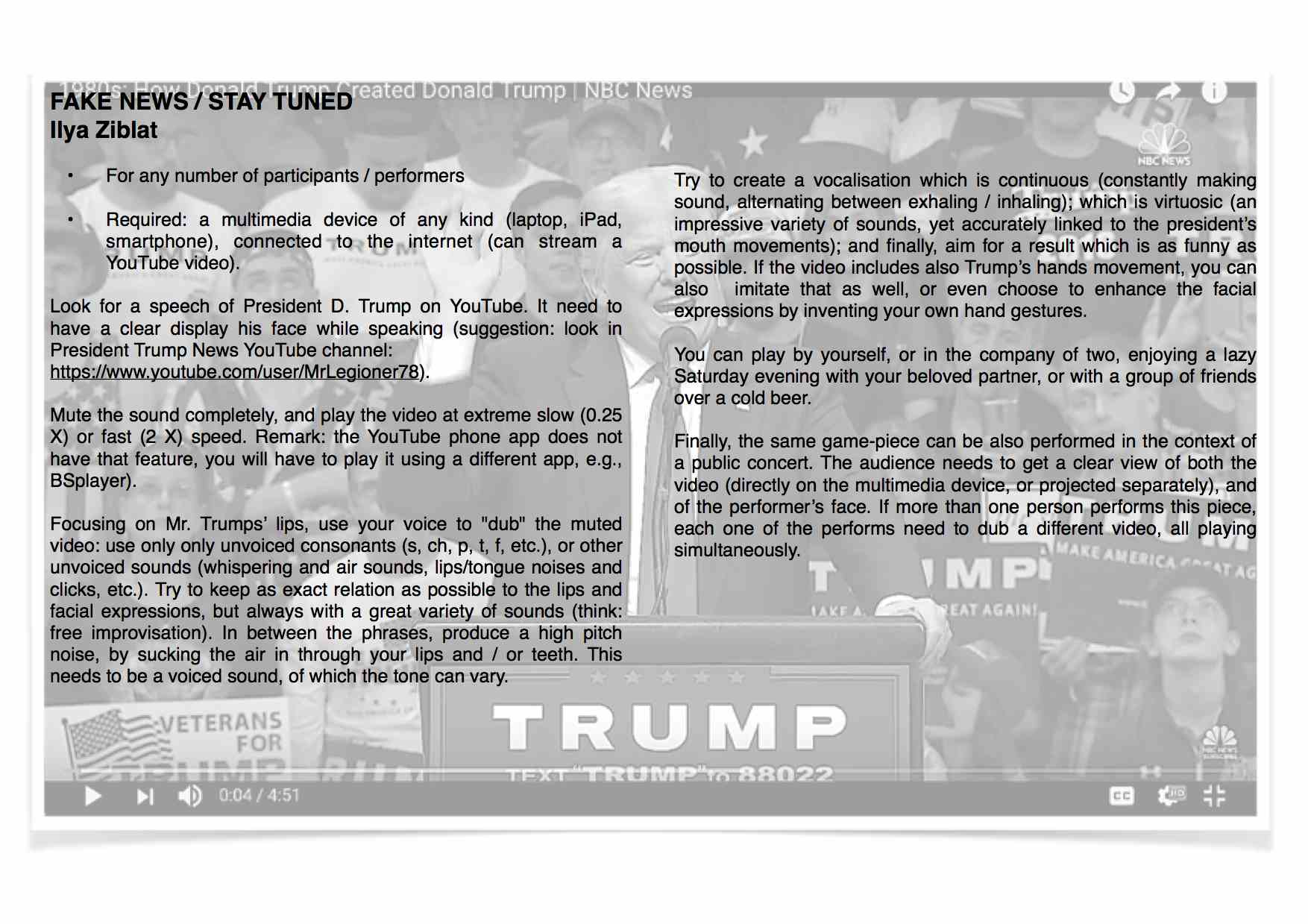 FAKE NEWS  | STAY TUNED _game score